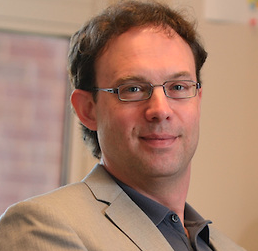 Associate Professor of Economics
Areas: State and Local Public Finance, State Lotteries,  Casino Gambling, Public Choice, Applied Microeconomics

Download Dr. Garrett's Vita
242 Holman Hall
662-915-5829  |  tgarrett@olemiss.edu
Education
Ph.D. Economics, West Virginia University, 1998
M.A. Economics, West Virginia University, 1997
B.S. Business Administration, Shippensburg University, 1993
Selected Publications
"The (Aggregate) Demand for State Lottery Tickets: What Have We Really Learned?" Contemporary Economic Policy, July 2016, 34(3), pp. 475-482.
"War and Pestilence as Labor Market Shocks: U.S. Manufacturing Wage Growth 1914-1919," Economic Inquiry, October 2009, 47(4), pp. 711-725.
"Red Ink in the Rearview Mirror: Local Fiscal Conditions and the Issuance of Traffic Tickets" with Gary A. Wagner, Journal of Law and Economics, February 2009, 52(1), pp. 71-90.
"Political Allocation of Agriculture Disaster Payment in the 1990s" with Thomas L. Marsh and Maria I. Marshall, International Review of Law and Economics, June 2006, 26(2), pp. 143-61.
"Why Did Income Growth Vary Across States during the Great Depression?" with David C. Wheelock, Journal of Economic History, June 2006, 66(2), pp. 456-66.
"The Political Economy of FEMA Disaster Payments" with Russell S. Sobel, Economic Inquiry, July 2003 41(3), pp. 496-509.
"Economies of Scale and Inefficiencies in County Extension Councils: A Case for Consolidation?" American Journal of Agricultural Economics, November 2001, 83(4), pp. 811-25.
"A Test of Shirking Under Legislative and Citizen Vote: The Case of State Lottery Adoption," Journal of Law and Economics, April 1999, 42(1), pp. 189-208.
"Taxation and Product Quality: New Evidence from Generic Cigarettes" with Russell S. Sobel, Journal of Political Economy, August 1997, 105(4), pp. 880-87.