Undergraduates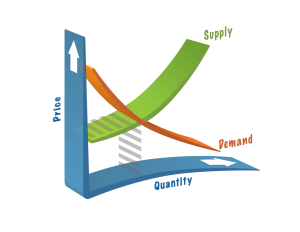 OVERVIEW
Economics is an amazing social science, providing insight for business, public policy and human behavior in general. Economics underlies successful business practices and effective government policy. Economists study how markets work to determine what is produced, how it is produced, and how income is distributed. Among the many topics studied in economics are the role and impact of international trade, the impact of monopoly on the economy, and the problems of unemployment and inflation.
We offer B.A. and B.S. degrees in Economics at the undergraduate level. Economics is an outstanding liberal arts major, and it provides solid preparation for careers in business and government.
As part of our undergraduate programs, we offer a Financial Economics emphasis and a Law and Economics emphasis. These are designed to give students a structured set of electives to prepare them for particular careers. The completion of an emphasis will appear on the student's transcript. Participation in an emphasis is optional.
The University of Mississippi Economics Department includes 13 full time faculty who cover fields like public choice, macroeconomics, game theory, experimental economics, and economic history. Our department takes great pride in both our teaching and research accomplishments.
To learn more, stop by the department office on the 2nd floor of Odom Hall, call us at 662-915-6942, or e-mail jrhendr1@olemiss.edu.