Careers and Alumni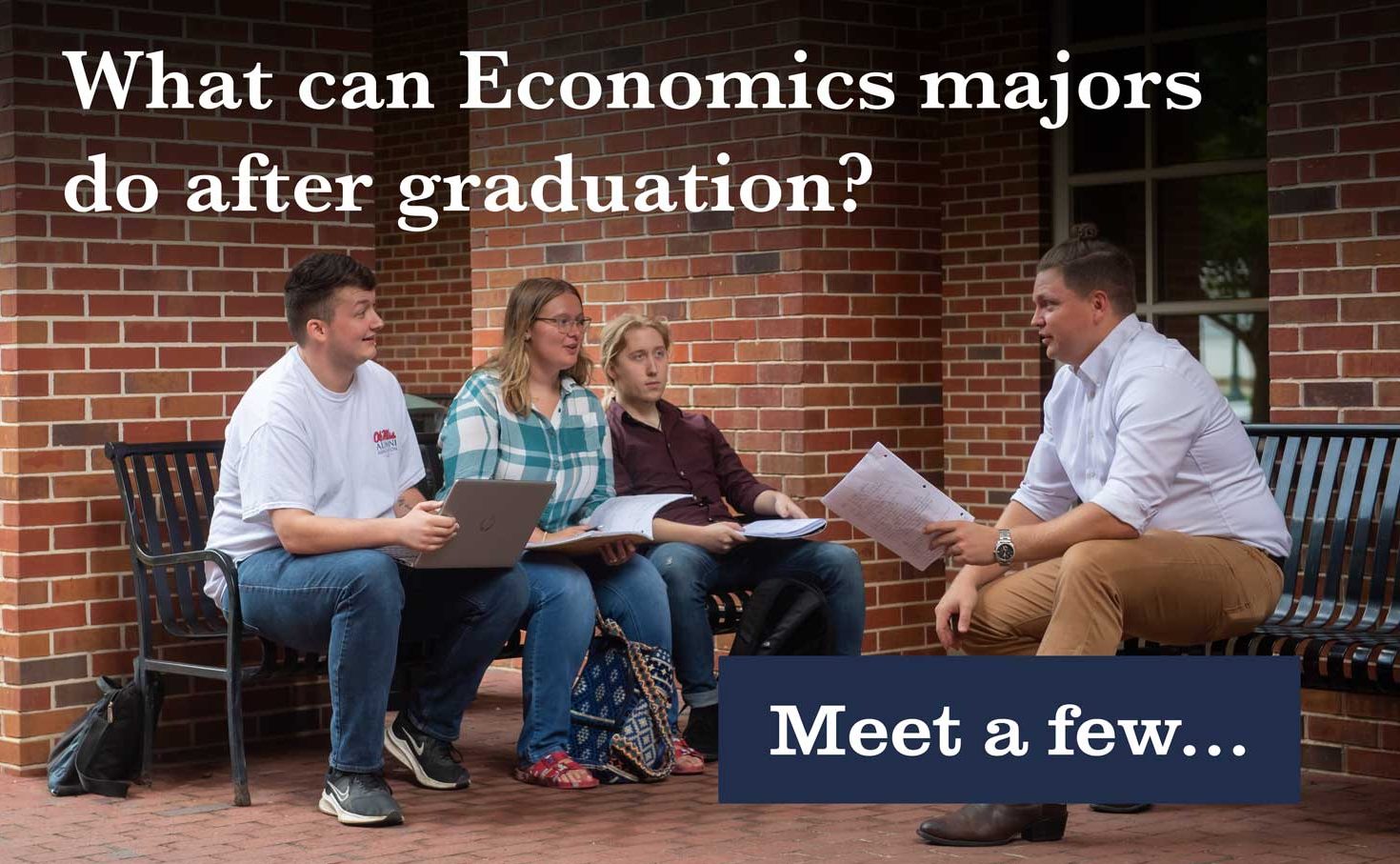 Economics Careers
A liberal arts education empowers and prepares students to deal with complexity and change through a broad knowledge of the world.  They gain key skills in communication, problem-solving, and working with a diverse group of people.
Our Economics alumni are working in many different sectors of the economy, with the largest six groups shown in this infographic. The largest percentages are working in business and financial firms, science, technology, engineering, and mathematics fields, and law firms.

Related careers include economist, researcher, policy analyst, investment analyst, money manager, pricing analyst, data analyst, financial risk analyst, lawyer, researcher, financial consultant, actuary, professor, auditor, and forecast analyst.
Our graduates are …
Pres., Medical Assurance Company of MS
President/CEO, First Guaranty Bank
Senior Audit Associate, KPMG
Senior Analyst, PricewaterhouseCoopers
VP, Bank of America
Principal Rate Analyst, MS Power Co.
National Account Executive, AT&T
Senior IT Sales, IBM
Senior Power Trader, Tenn. Valley Authority
Founding Chairman, Burson-Marsteller
Former US Rep Travis W. Childers
AidData Manager, Global Research Inst.
Faculty, Texas Tech University
Partner/Attorney, Balch & Bingham
Attorney, Butler Snow
Research Analyst, MS Dev. Authority
State Auditor, Mississippi